The Steinway Experience
With
Nadine Jo Crasto
Young Steinway Artist, Nadine Jo Crasto began learning the piano at the tender age of 9, under the tutelage of Myrna Fernandes. In 2015 she graduated with a Master of Arts Degree in Piano Performance at the Royal Academy of Music, London, studying under Colin Stone. She completed the LTCL Examination in 2009 at the age of 17 and received two awards for the ATCL Examination the previous year, having achieved the highest marks in Mumbai.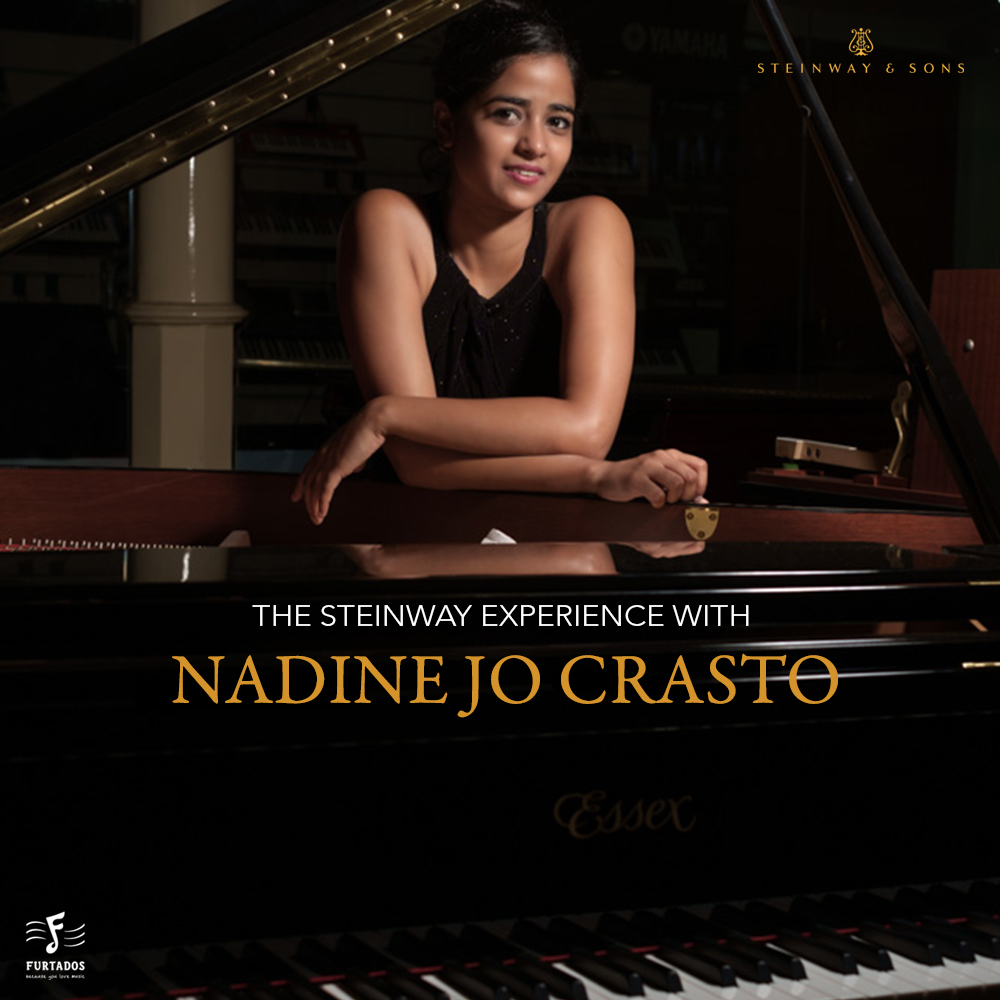 She has participated twice in the All-India Music Quest Competition achieving Gold Seals and winning first place in the Jazz and Popular Music section in 2011, as well as in the All-India Con Brio Festival, at which she was a semi-finalist in the year 2010. In 2018 she was invited to join the contingent of Con Brio competition winners and participate in the festival.
How Did You Get Introduced To Steinway Pianos?
I remember growing up watching a number of DVDs of my favorite musicians and noticing all of them performing on Steinways. Whether it was Classical, Jazz, Rock, no matter the genre the one common instrument between them was always a Steinway. Seeing all the musicians I looked up to all choosing Steinway instruments made a huge impact on me and from a young age, I just knew there had to be something special about a Steinway piano.
Tell Us About Your Piano.
I have an Essex Baby Grand at home (I always say it would be the only thing I would take with me in a fire). It has a lovely rich tone and a very clear treble, the touch is perfect for me and my style of playing, just the right amount of heavy and light. It's just a few years old but it has changed everything about me as a musician. My technique has improved more over my physical connection to the instrument has made it so much easier to achieve whatever I envision and that's because the instrument is just so easy to play on. It's now a 4-year-old instrument that's played a minimum of 8 hours a day and I can honestly say my Essex truly sounds better every passing day.
Get to know more about Nadine as part of The Steinway Experience in the recently published Blog Post on www.furtadosonline.com